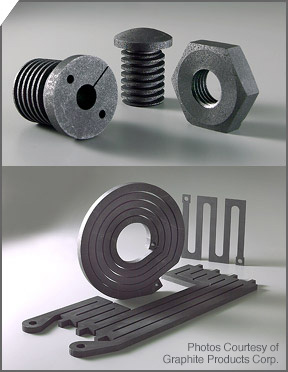 Machining Graphite & Hard Carbon

Tool Testing Results

Get Quote


Diamond coated tools were commercialized more than 20 years ago and have become an established solution for machining graphite. Diamond and graphite are both forms of carbon, but the chemical bonds of each material are arranged as differently as the properties they exhibit.

Diamond is the hardest known material, an excellent electrical insulator and sought after for its hardness and transparent crystal structure. Graphite is a soft, opaque material whose conductive properties make it an essential part of fabricating molds and dies. Graphite can also be an extremely abrasive material that quickly dulls the cutting of edges of carbide tools during machining.

DiaTiger® CVD diamond coating consists of 100% pure crystalline diamond, making it more than capable of withstanding the abrasive forces associated with machining graphite and hard carbon. On average diamond coated tools exhibit 20 times the tool life of uncoated carbide and tools coated with Diamond Like Coatings (DLC or Amorphous diamond).

Diamond Tool Coating partners with leading cutting tool manufacturers to supply the largest selection of diamond coated end mills, drills and inserts. Contact us for more information on how to procure DiaTiger® diamond coated tools.